Selling Your Car
We purchase your vehicle ready to be retired through both of these programs. You can get an online quote.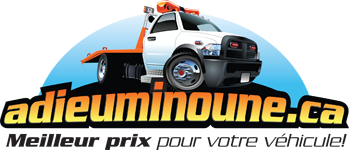 Sale
Our AdieuMinoune (Goodbye to your ride) program gets you the best price for your vehicle. Get an online quote!
Get a quote:
adieuminoune.ca

Donation
With Car For Life (Auto pour la vie), an ARPAC initiative, you can donate the proceeds from your vehicle to the health organization of your choice.
To donate:
autopourlavie.com