Order your used
auto parts online
Place an order on our online shop.
Quick delivery across Quebec!
Shop auto parts
All brands
We sell all national brands
of new aftermarket parts.
Learn more
True Mechanic,
our promise
Brakes, suspension. Open Saturdays in Sainte-Sophie
Make an appointment:
Used and damaged
vehicles
Have a look at our inventory of used
and rebuilder vehicles.
Show vehicles
Current Promo or Release
Pallia-Vie Donation
We are happy to support Pallia-Vie. Please take a moment to visit their website at pallia-vie.ca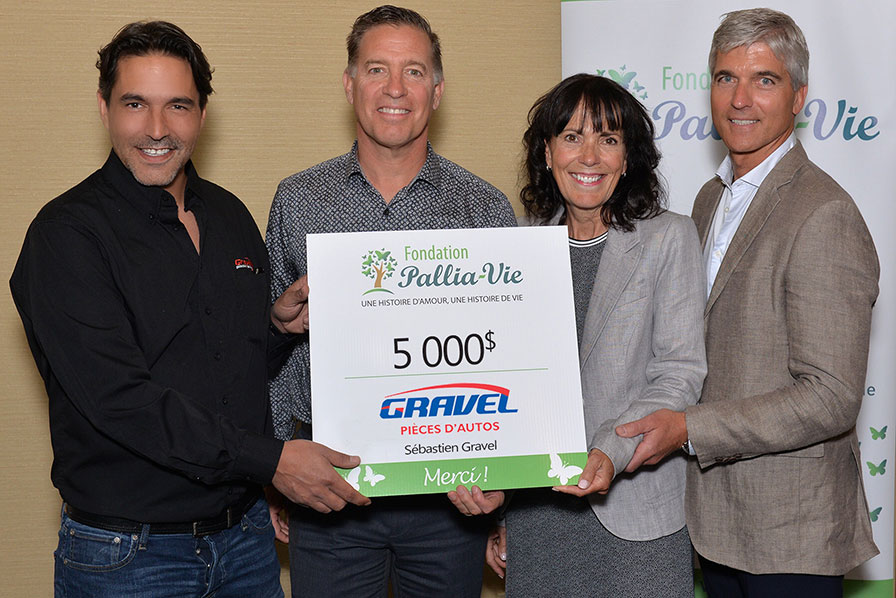 A promising year for 2018!
To support our continued sales growth, Gravel Auto Parts, as soon as March, undertakes to add 10,000 square foot to the building in Sainte-Sophie, as well as a complete renovation of existing installations. Stay tuned, we will unveil more details in the next months.
Happy New Year 2018.
YouTube Videos
We share with you videos of our daily operations. We also reshare interesting videos on the auto recycling industry.
Facebook News
Recent news shared. Follow us to stay updated on news and promotions!